— OHM studio represents the complicity  
and work of two passionate brothers, who join
forces to design and manufacture furniture.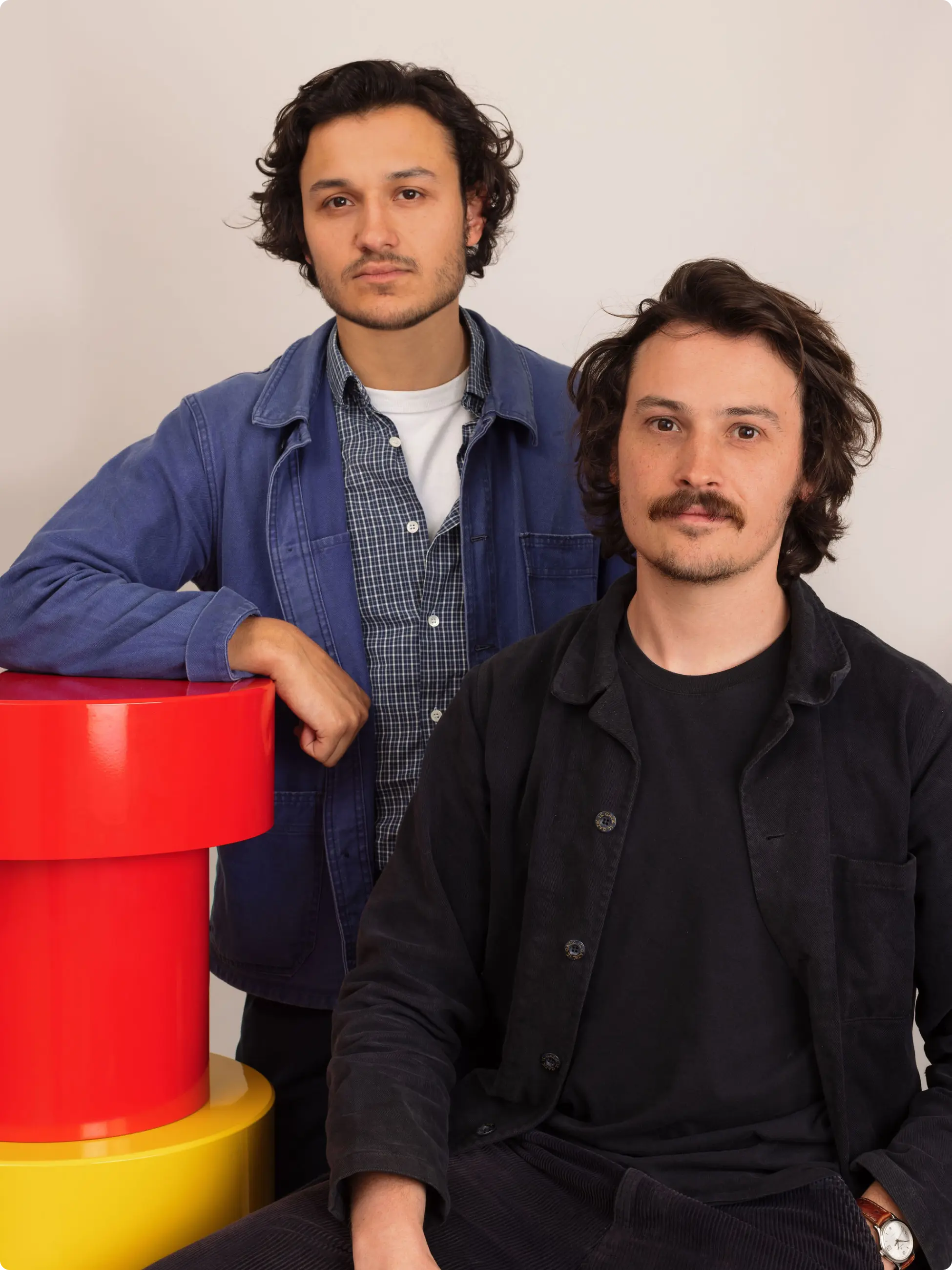 Guillaume & Thomas Boyer-Gibaud
Eight years apart from each other and yet their collaboration had to be.

After graduating at CELSA in analysis of arts and culture's economics, Guillaume finally joins Les Compagnons du Devoir to follow his first ambition: the work of matter. Settled as a cabinetmaker in Bordeaux, he works in his own workshop.

Despite an undeniable attraction for handwork, Thomas moved towards graphic design and more specifically the digital world. As a regular gallery and museum visitor, he took furniture history courses at the Ecole Boulle and currently holds the position of artistic director in a Parisian agency.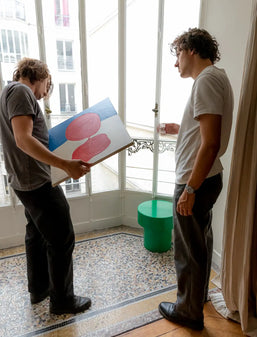 — These opposing universes gives to OHM studio 
the ability to adopt a traditional approach while imagining what the furniture of tomorrow could be, in its use and representation.
The studio, which works in self-publishing, wants to be definitely artisanal. Thus ensuring the enhancement of know-how and production quality.

Simplicity first. Both in the design, which serves the form, and in the manufacturing choices that determine the physical and economic viability of the piece of furniture. And color, a key component that added to the line triviality gives a regressive aspect to the object.

Influenced by images known to the human eye, the pieces of furniture are simple and yet thought-through to be used in different ways. A transgressive approach, reinforced by the object's original usefulness and its twisted name.

Do not hesitate to contact us.